Allow our Carla pink suit to elevate your suit wardrobe to new heights. Embellished with a mother of pearl button to cinch in the waist and padded shoulders, the jacket embraces the natural contours of your body . Together with the high waisted matching pants will put your stamp on power yet sweet dressing.
Made from cotton, this pastel pink colored suit will definitely turn heads all around.
Composition: 100% cotton
Made local in Romania respecting the fair trade and enviornement. Using 100% natural fibers.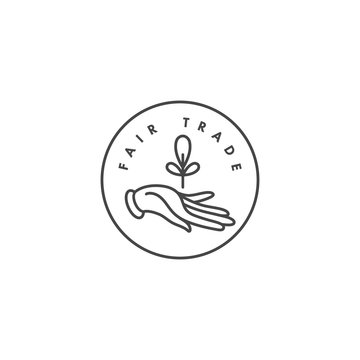 How long it will take for my order to arrive?
In stock: 2-3 business days
Pre order : 7 business days + 1 to 3 business days required for shipping
We hope that you are happy with every order,but if you are not totally satisfied with your items you have 14 days to return them to us for a refund or exchange . The customer will be responsible for all the shipping costs . Packages received outside the above time frame will not be accepted .
Please take care while trying on the items , all returns must contain non-damaged, unused items that are in their original condition, have not been worn, altered or washed, with all the labels and tags attached and in their original packaging .
Returns that are damaged or soiled will not be accepted and will be sent back to the customer and a refund or exchange refused .
How to return your items :
Email : office@blouseroumaine-shop.com or call +40752010400 to request a return or exchange .
Please include your order number with the request .
Pack your items in the original box and include the original invoice .
Send the package to the adress : Street Maria Rosetti 38, floor 7, 020488 Bucharest , Romania .
Products may be exchanged if stock is available .
Once the items have been received and inspected , an exchange/refund will be issued and an email will be sent to you. The refund payment shall be done in term of 15 days from receiving the products. Please note that the refund will be issued only to the credit card used for the order, if the payment was made in cash we will need a bank account number and the account holder name . Please note that the shipping costs will not be refunded .
Exchanged items can only be dispatched after the returned goods have been received and undergone a quality control check. Please note that the customer is allowed to exchange an item for a different size only . If the size is not available in stock , delivery time will be set accordingly . The customer is responsible for additional shipping costs .
Should you refuse to accept the returned item, we will reserve the right to keep the item and the corresponding amount that was paid.
12SKIN
The founders, two best friends created the designs based on what they love and want to wear themselves. The aim of 12 SKIN is to create pieces that are timeless, elegant and classic which will instantly become a staple piece of any wardrobe .

We love luxe fabrics and a flattering silhouette and this what 12SKIN is all about . Our collection evokes flirty femininity and effortless confidence .

A proof to our friendship. A rendezvous of like-minded girls. A love endeavor .
The brand founder promise on composition
silk, linen, cashmere and viscose for sweaters
-
-
Size guide
This table is for converting between American, Italian, British, French and Japanese women's sizes.
Simply find your size in the chart to see the corresponding size for the other international size systems.
| S-M-l | XS-S | S | M | M | L | L-XL | XL |
| --- | --- | --- | --- | --- | --- | --- | --- |
| USA | 2 | 4 | 6 | 8 | 10 | 12 | 14 |
| UK / England | 6 | 8 | 10 | 12 | 14 | 16 | 18 |
| Italy | 38 | 40 | 42 | 44 | 46 | 48 | 50 |
| France | 34 | 36 | 38 | 40 | 42 | 44 | 46 |
| Germany | 32 | 34 | 36 | 38 | 40 | 42 | 44 |
| Japan | 5 | 7 | 9 | 11 | 13 | 15 | 17 |
Romana
Marime
XS
34
S
36-38
M
40-42
L
44-46
XL
48-50
XXL
52-54
Bust (cm)
100
110
120
130
135
140
Talie (cm)
100
110
120
130
135
140
Sold (cm)
100
110
120
130
135
140
Lungime camasa
55
60
68
70
72
75
Lungime maneca
50
55
60
63
65
65
English
Size
XS
34
S
36-38
M
40-42
L
44-46
XL
48-50
XXL
52-54
Torso (cm)
100
110
120
130
135
140
Waist (cm)
100
110
120
130
135
140
Hips (cm)
100
110
120
130
135
140
Lenght blouse
55
60
68
70
72
75
Sleeve length
50
55
60
63
65
65