This pendant, "Endless Column" has a special significance and represent the pray for your own human existence. In the middle of the column fragments stand rhombus symbol of fertility and femininity. Soil fertility women provide food and ensure continuity: generation after generation. Maramures motif, hand sewn on applied canvas. Unique jewelry. 925 silver pendant is a symbol traditional hand sewing on cotton canvas.
Execution Time: 7 days
The philosophical interpretations of the Column are many and varied, from the esoteric to those of oriental influences, but it was actually the result of the search of perfect balance in the simple forms. The Endless Column is certainly a representative work of Brancusi leading to heaven a simple structure that is repeated endlessly, but it is also a universal work, a journey within our being. The Endless Column is the central symbolic, a spiritual resuscitation, a return to higher categories, metaphysical, is a work of freedom and hope.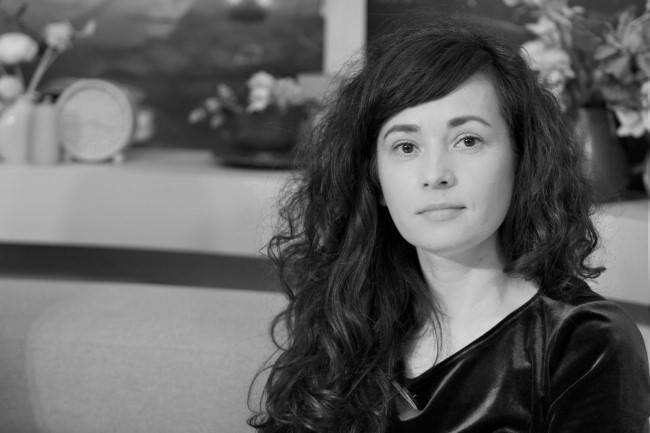 Mihaela Ivana
creator concept si manufactura bijuterie contemporana
Două elemente diferite, fără intersectare dar creând frumosul, metalul și motivele tradiționale compun colecția "Portul Tradiției". Cusute pe pânză, așa cum au fost transmise de străbuni, motivele sunt montate în piese de argint și transformate în bijuteri
Mihaela Ivana, creator
-
argint
-
Size guide
This table is for converting between American, Italian, British, French and Japanese women's sizes.
Simply find your size in the chart to see the corresponding size for the other international size systems.
| S-M-l | XS-S | S | M | M | L | L-XL | XL |
| --- | --- | --- | --- | --- | --- | --- | --- |
| USA | 2 | 4 | 6 | 8 | 10 | 12 | 14 |
| UK / England | 6 | 8 | 10 | 12 | 14 | 16 | 18 |
| Italy | 38 | 40 | 42 | 44 | 46 | 48 | 50 |
| France | 34 | 36 | 38 | 40 | 42 | 44 | 46 |
| Germany | 32 | 34 | 36 | 38 | 40 | 42 | 44 |
| Japan | 5 | 7 | 9 | 11 | 13 | 15 | 17 |
Romana
Marime
XS
34
S
36-38
M
40-42
L
44-46
XL
48-50
XXL
52-54
Bust (cm)
100
110
120
130
135
140
Talie (cm)
100
110
120
130
135
140
Sold (cm)
100
110
120
130
135
140
Lungime camasa
55
60
68
70
72
75
Lungime maneca
50
55
60
63
65
65
English
Size
XS
34
S
36-38
M
40-42
L
44-46
XL
48-50
XXL
52-54
Torso (cm)
100
110
120
130
135
140
Waist (cm)
100
110
120
130
135
140
Hips (cm)
100
110
120
130
135
140
Lenght blouse
55
60
68
70
72
75
Sleeve length
50
55
60
63
65
65