Handcrafted tiara, created especially for you according to your preferences, you can use elements of nature (flowers,leaves or wheat spice) or folklore. It takes upon 2/3 weeks to create one depending on the model.
An appoitment with the designer will be needed to determine all the details.
The tiaras are of made brass or copper, with pearls or gems.
They are protected against oxidation.
Once finished, they are delivered in a round box specially created for you.
After you apply for the order, we will contact you and arrange a meeting with the designer.
If you're not from Romania we can set all the details by email or Skype.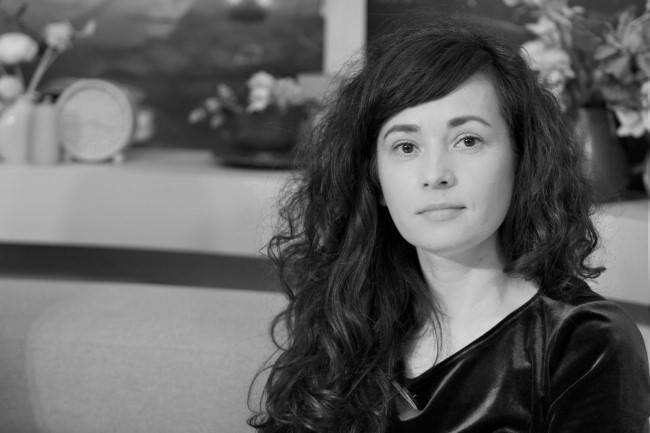 Mihaela Ivana
creator concept si manufactura bijuterie contemporana
Două elemente diferite, fără intersectare dar creând frumosul, metalul și motivele tradiționale compun colecția "Portul Tradiției". Cusute pe pânză, așa cum au fost transmise de străbuni, motivele sunt montate în piese de argint și transformate în bijuteri
Mihaela Ivana, creator
-
argint
-
Size guide
This table is for converting between American, Italian, British, French and Japanese women's sizes.
Simply find your size in the chart to see the corresponding size for the other international size systems.
| S-M-l | XS-S | S | M | M | L | L-XL | XL |
| --- | --- | --- | --- | --- | --- | --- | --- |
| USA | 2 | 4 | 6 | 8 | 10 | 12 | 14 |
| UK / England | 6 | 8 | 10 | 12 | 14 | 16 | 18 |
| Italy | 38 | 40 | 42 | 44 | 46 | 48 | 50 |
| France | 34 | 36 | 38 | 40 | 42 | 44 | 46 |
| Germany | 32 | 34 | 36 | 38 | 40 | 42 | 44 |
| Japan | 5 | 7 | 9 | 11 | 13 | 15 | 17 |
Romana
Marime
XS
34
S
36-38
M
40-42
L
44-46
XL
48-50
XXL
52-54
Bust (cm)
100
110
120
130
135
140
Talie (cm)
100
110
120
130
135
140
Sold (cm)
100
110
120
130
135
140
Lungime camasa
55
60
68
70
72
75
Lungime maneca
50
55
60
63
65
65
English
Size
XS
34
S
36-38
M
40-42
L
44-46
XL
48-50
XXL
52-54
Torso (cm)
100
110
120
130
135
140
Waist (cm)
100
110
120
130
135
140
Hips (cm)
100
110
120
130
135
140
Lenght blouse
55
60
68
70
72
75
Sleeve length
50
55
60
63
65
65