Silver traditional cufflinks made by hand featured with hand sewn symbols specific to Olteania, Romanian region - traditional crafted jewelry
Femininity, fertility, abundance are the attributes of this jewel, transposed into the traditional motifs that our ancestors sewed on their clothes.
Made of: 925 silver and traditional motif that I sew by hand, on cotton cloth.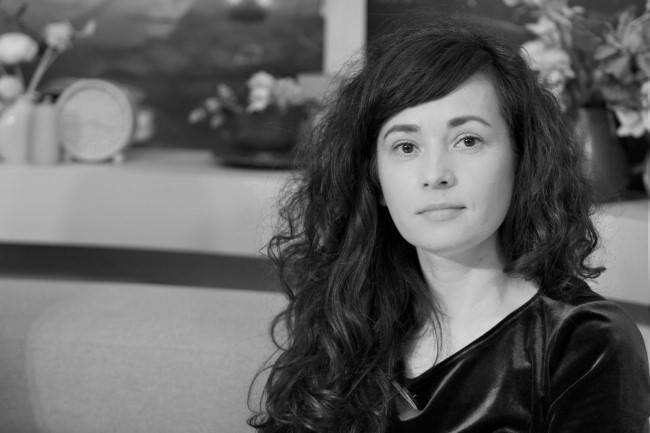 Mihaela Ivana
creator concept si manufactura bijuterie contemporana
Două elemente diferite, fără intersectare dar creând frumosul, metalul și motivele tradiționale compun colecția "Portul Tradiției". Cusute pe pânză, așa cum au fost transmise de străbuni, motivele sunt montate în piese de argint și transformate în bijuteri
Mihaela Ivana, creator
-
argint
-
Size guide
This table is for converting between American, Italian, British, French and Japanese women's sizes.
Simply find your size in the chart to see the corresponding size for the other international size systems.
| S-M-l | XS-S | S | M | M | L | L-XL | XL |
| --- | --- | --- | --- | --- | --- | --- | --- |
| USA | 2 | 4 | 6 | 8 | 10 | 12 | 14 |
| UK / England | 6 | 8 | 10 | 12 | 14 | 16 | 18 |
| Italy | 38 | 40 | 42 | 44 | 46 | 48 | 50 |
| France | 34 | 36 | 38 | 40 | 42 | 44 | 46 |
| Germany | 32 | 34 | 36 | 38 | 40 | 42 | 44 |
| Japan | 5 | 7 | 9 | 11 | 13 | 15 | 17 |
Romana
Marime
XS
34
S
36-38
M
40-42
L
44-46
XL
48-50
XXL
52-54
Bust (cm)
100
110
120
130
135
140
Talie (cm)
100
110
120
130
135
140
Sold (cm)
100
110
120
130
135
140
Lungime camasa
55
60
68
70
72
75
Lungime maneca
50
55
60
63
65
65
English
Size
XS
34
S
36-38
M
40-42
L
44-46
XL
48-50
XXL
52-54
Torso (cm)
100
110
120
130
135
140
Waist (cm)
100
110
120
130
135
140
Hips (cm)
100
110
120
130
135
140
Lenght blouse
55
60
68
70
72
75
Sleeve length
50
55
60
63
65
65