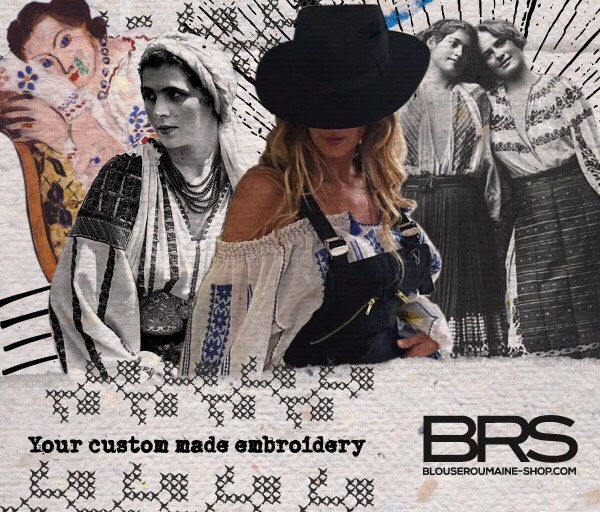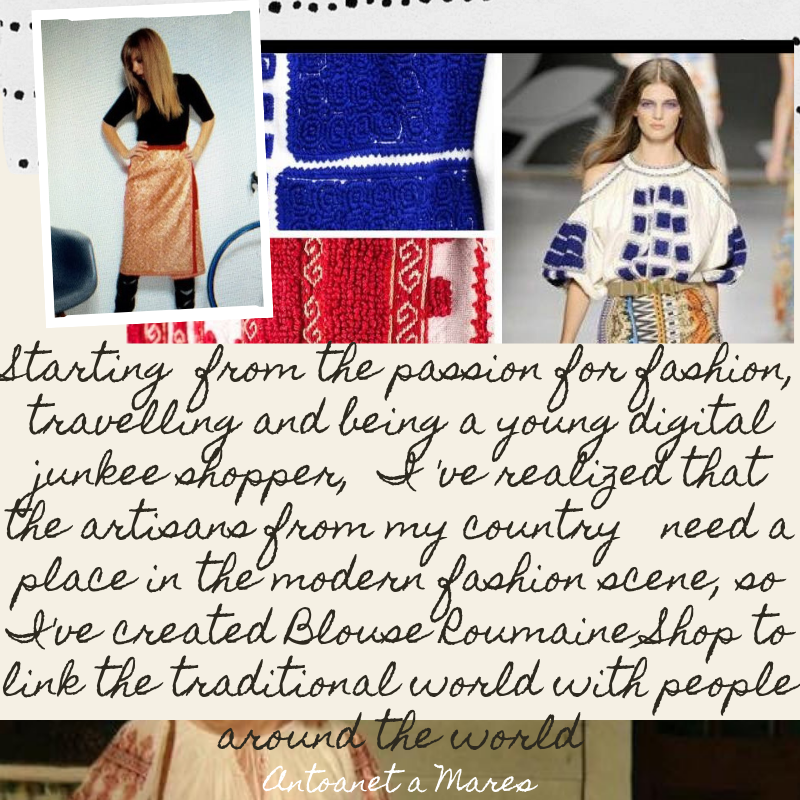 About Us...
BLOUSEROUMAINE-SHOP.COM was established in 2013 as the first online concept store offering the finest selection of authentic handcrafted Romanian garments. Our story started with the purpose of creating a retail platform that facilitates the access of local traditional artisans to the international market.
Numerous global big fashion houses - including Yves Saint Laurent, Dior, Valentino, Tom Ford, Isabelle Marrant, Carolina Herrera, Tory Burch, Altuzzara and many others - used pieces or patterns of the ethnic Romanian costume as a source of inspiration in their collections. Seeing this trend rising over the years, we wanted to rewrite the story of authentic craftsmanship and reposition the original pieces as iconic, evergreen elements of any modern wardrobe. Our vision was thus outlined, aimed at connecting women from around the globe with the original artisanal Romanian products, while allowing the real artisans and creators to have a say on the contemporary fashion scene.
Throughout the years we extended this vision, not just limiting to the network of artisanal cooperatives, that we began with, but starting to collaborate with emerging designers and sustainable brands; and also developing the curated section, hand-picking hard-to-find vintage ethnic pieces. The connecting thread for all these sections is the authenticity, the folk inspiration, the sustainability, the ethical values and of course the fair trade.
In everything that we have undertaken since the start of our story, we have kept our responsibility to preserve the authentic value and the millennial craftsmanship techniques, while offering to the world the most beautiful pieces of our tradition. We chose the name of the platform as a tribute to the legendary Romanian blouse - probably the most well-known item of our culture, and of course as a tribute to the last highly-skilled artisans who are still practicing these crafts, in the hope that their art will never fade.
Along our way, we have discovered a beautiful world full of impressive stories that should not be overlooked and forgotten, with rare fascinating garments that are able to cross the border of trends and become a universal language...