Our Mission
SUSTAINABILITY
Our manufacturers are working with eco friendly fabrics and materials for you. Artisans are using cloth,cotton and linen for clothing. Our vintage collection and Folk Bazaar section upholds the principle of the "Three R's of the Environment":Reduce, Reuse, and Recycle, as well as the "Three Legs of Sustainability": Economics, Ecology, and Social Equity. Most of the items on the platform are handmade, with no use of automatic machine or any industrial infuse. The workflow is resources saving of fuel,electric energy or plastic fabrics.
Our mission is to develop a contemporary but visionary platform which allows the world of local artisans and craftsmen to connect at nowadays dynamic through innovation and technology. Starting from consumerism age and market's high demand, the fast industry created economical and humanitarian gaps and killed ancestral crafting legacy. Our belief is that handmade clothing created by authentic craftsmen, using their own original inherited design pattern and craft technique deserves a fair price and the right place in the fashion market. We put the original design before mainstream and high end brands.
CULTURAL PRESERVATION
"..the development thinking of the 1970s destroyed heritage and created a new false perspective of modernity. Whole neighborhoods were demolished and a lot of common memory was wiped out with the idea of well-being, similar to the thinking that poverty would have disappeared in Africa in twenty years(…) culture cannot be left in the hands of the market that only takes puts important in the final product without taking into account creative processes"
Dr Alfonso Martinell, President of Interarts Foundation on Cultural Rights: a new framework for cultural management , Sao Paolo
From the first footsteps made on our journey started in 2013 our objective was to give a chance to Romanian to authentic artisans to be competitive with the fashion brands by using technology and accessing international markets.Their rights stands more as moral owners of traditional design patterns used by industry labels on their collection. Further more, many of the authentic Romanian, Ukrainian or other cultures were used by fashion designers in their collection without any royalties or credits, even misleading information about the source of inspiration which creates educational errors in the future. Our responsibility is to inform about the symbols and origin of designs in order to educate the customers or artists about the facts and data of any cultural design. Since the launch of BRS website 5 artisans factories sold their authentic clothing in Romania, Europe and United States due to our campaigns and back to the roots cultural trend.
Learn more on media related issues about cultural identity debates on fashion posted by The Guardian, Daily Mail.
Slowfashion and antifashion advocacy
Our brand militates with the principles of slow living movement and anti fashion. Due to our partneship with the French online store www. detoujour.com, on June 2017took part of The Anti fashion exihibition in Marseille.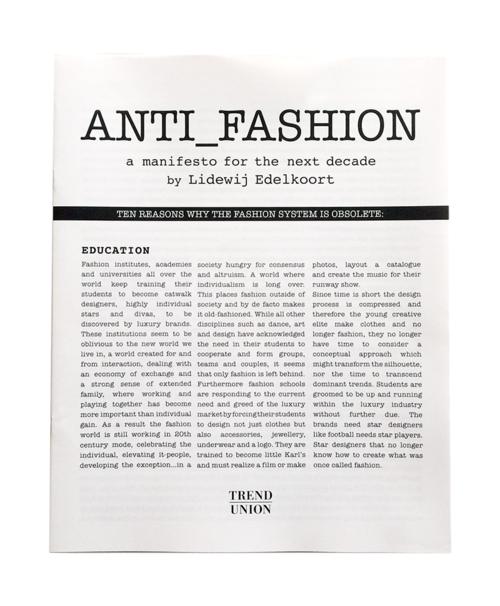 Education
Our next aim is to create a milestone for the new generation of designers and craftsmen to reconsider the fashion system and the new way of millennial living based on non consumerism values