City Chic Folk Fashion Trends
You must always keep your eye out for trending fashions that flatter your figure and create a clean and polished look, but to create a true signature style you must think beyond the runway. Variety is the spice of life and is a must for your wardrobe too. Here a few ways to rock boho and folk fashions in a way that is city chic.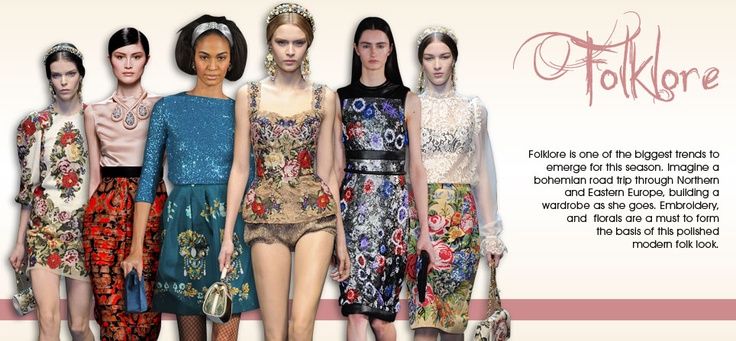 Mix And Match Styles
Introducing ethnic items to your wardrobe doesn't mean that you need to embrace the same style from head to toe. Handmade Romanian blouses are lightweight and gauzy so mix and match them with contrasting textures and styles. A leather skirt, dark wash skinny jeans, or even a fitted skirt or slack. The goal is to play with the idea of opposites, soft and hard flowing and fitted.
Ramon Filip in vintage Romanian embroidery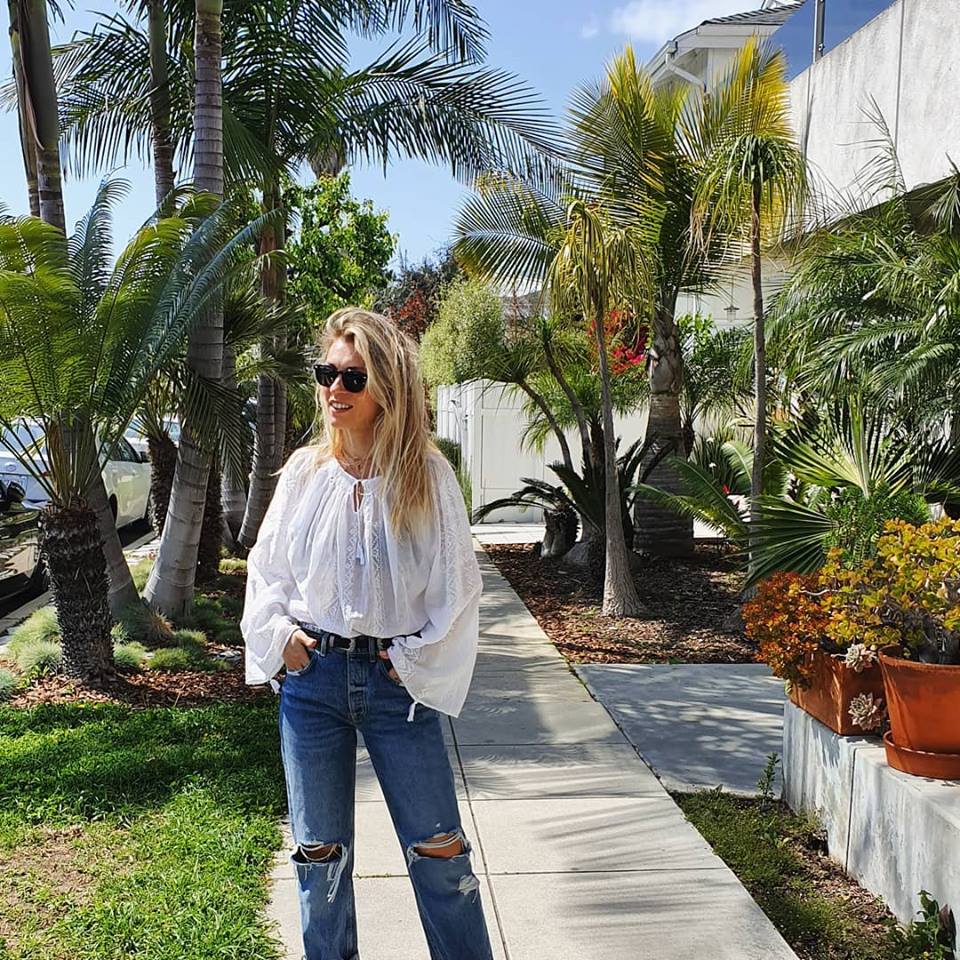 Sorina Fredholm in Romanian Artisans Made blouse from BLOUSEROUMAINE-SHOP.COM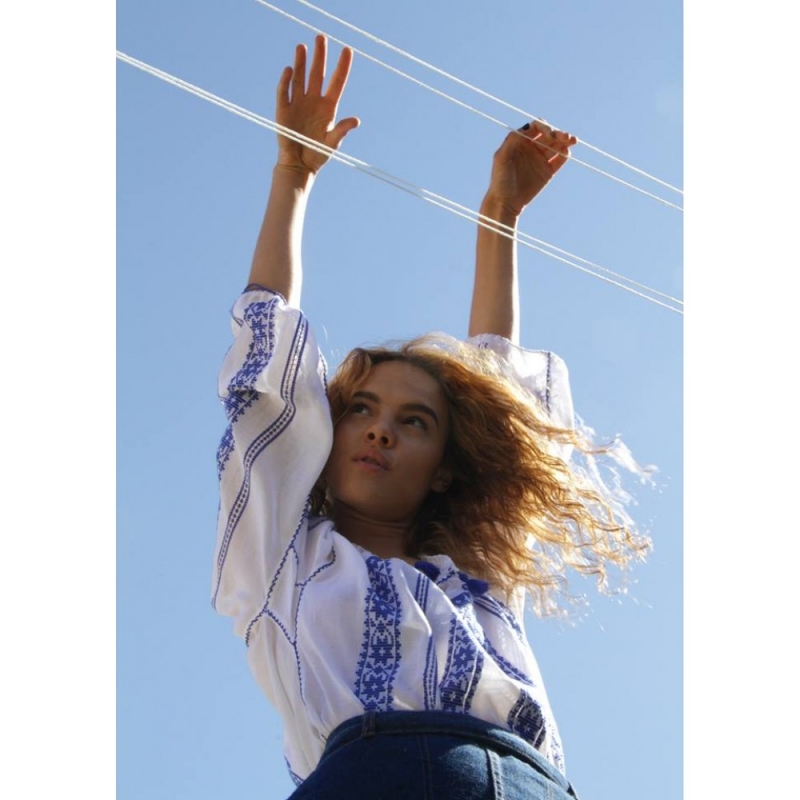 Acessorize To Perfection
Vyshyvanka dresses are all about the details. From the contrasting colors to the intricate embroidery, billowing sleeves and decorative finishing. With so much visual interest you can keep your accessories to a minimum. The current trend of maximalist earrings is a perfect fit, paired with a wedge, bootie, or stiletto. Also, experiment with different belts such as an elastic belt with hardware, a braided prairie belt, or even an obi belt.
Amanda Brooks for Vogue Germany in a designer Vyshyvanka bohemian dress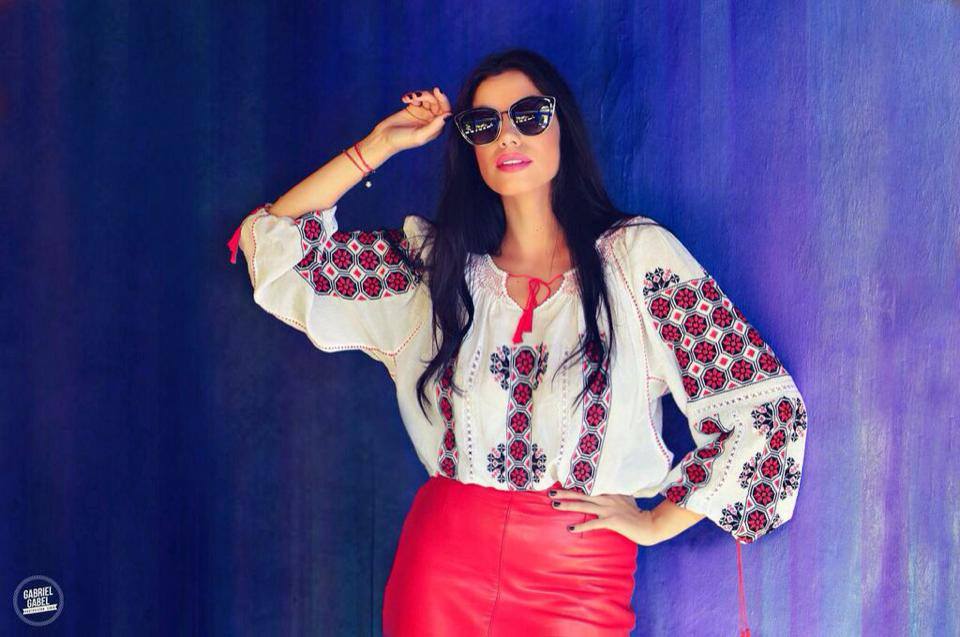 Foto Gabriel Gabel _ source Pinterest
The Ukranian boho must have modern Vyshyvanka dress in Elle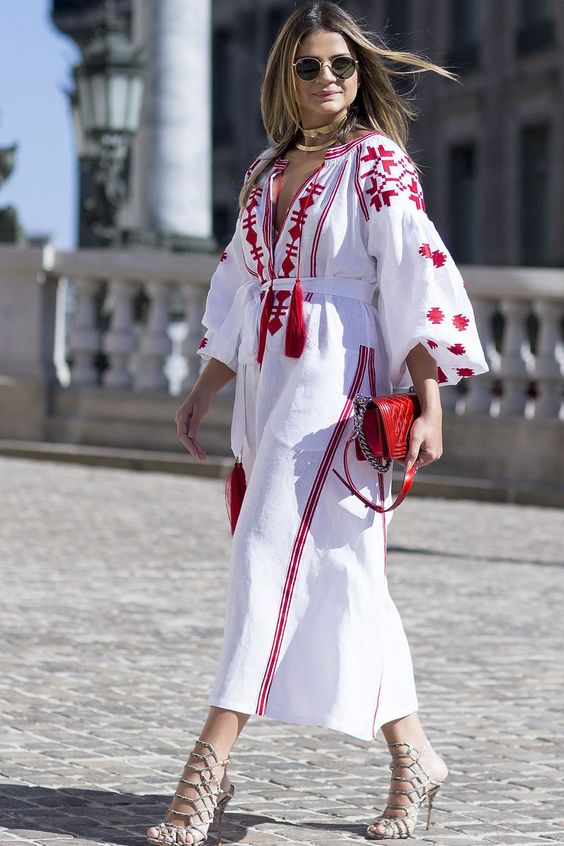 Foberini Vyshyvanka dress available for Order on BLOUSEROUMAINE-SHOP.COM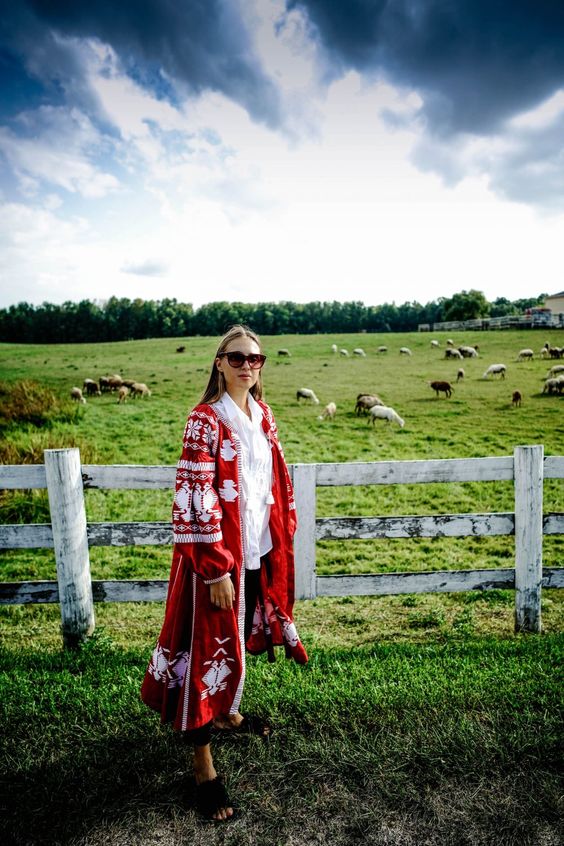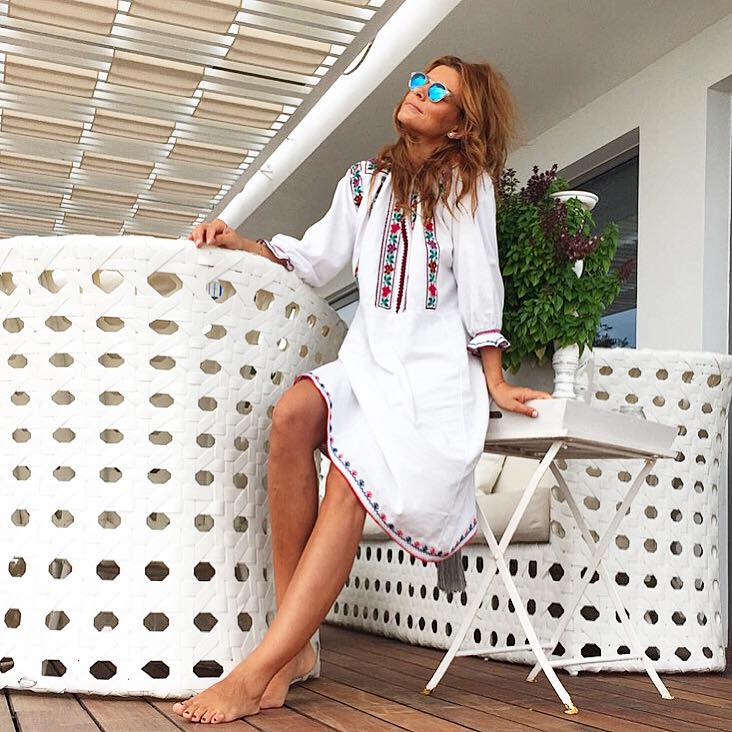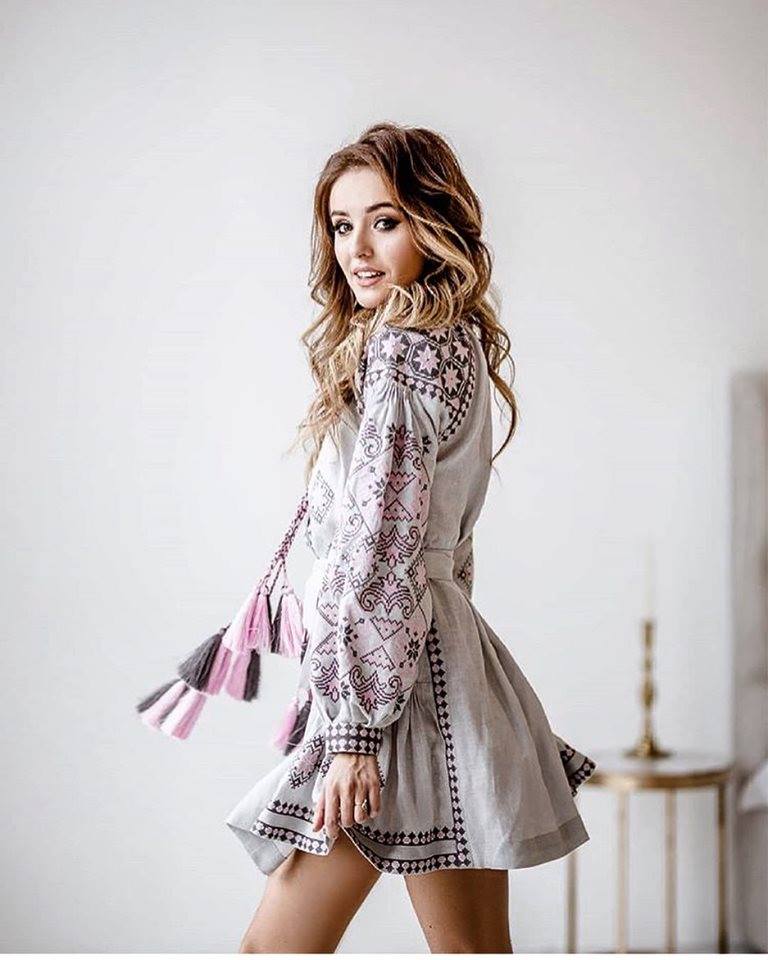 Shop With Intention
The BRS collection helps to keep authentic ethnic techniques alive, featuring handmade fashions from the Romania, Republic of Moldova,Ukraine, France and Morocco. While the techniques are authentic our designs have a modern twist that can easily be incorporated into any wardrobe. Our collections are also an ethical way of shopping as all clothing is made from comfortable, breathable and high-quality natural fibers—perfect for the environmentally conscious shopper.
Ethnic Accessories
Another way to add head-turning visual interest to your look is by adding a few ethnic accessories to the mix. This could be a scarf for your head or neck, handcrafted gemstone jewelry, embroidered belt, or layering items like an intricate silk jacket. Unlike your trending fashions, your accessories from the selected designers from BLOUSEROUMAINE-SHOP.COM never go out of style and are statement pieces you can wear a variety of ways. Also, keep your eye out for unique handmade accessories while you travel.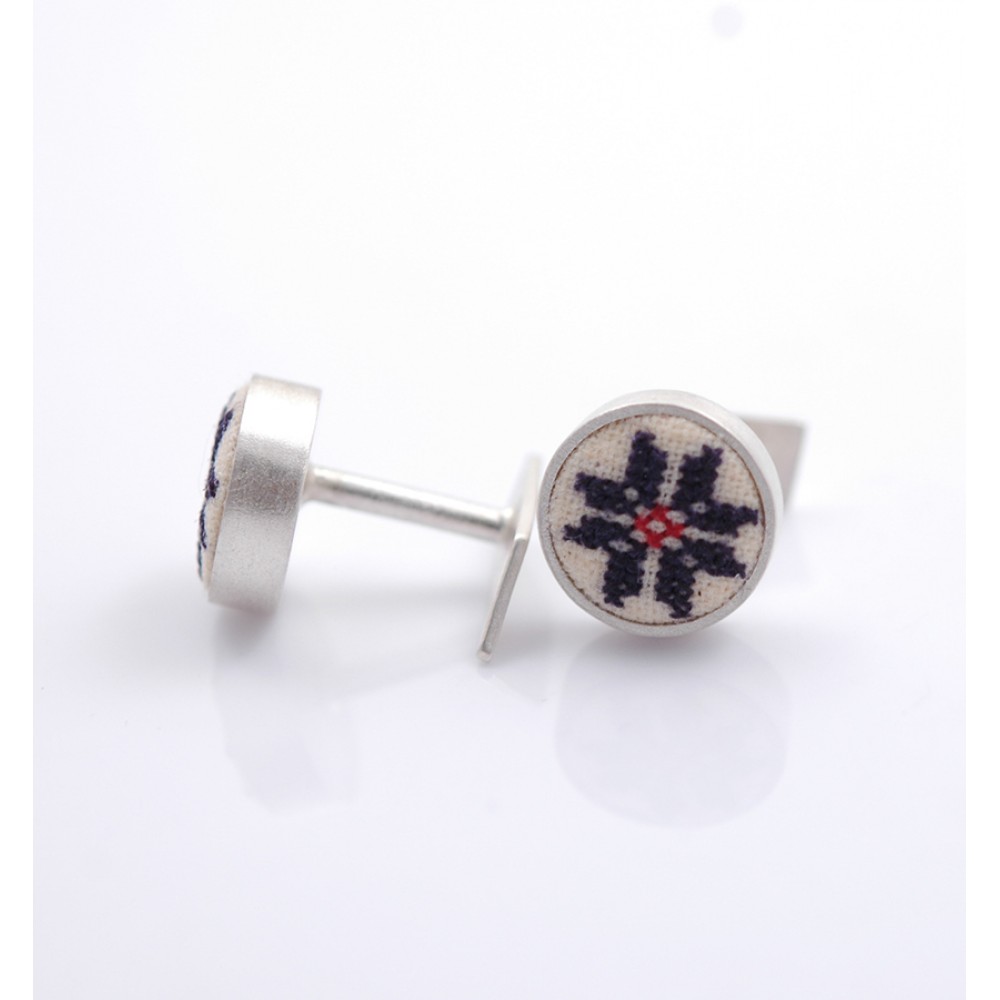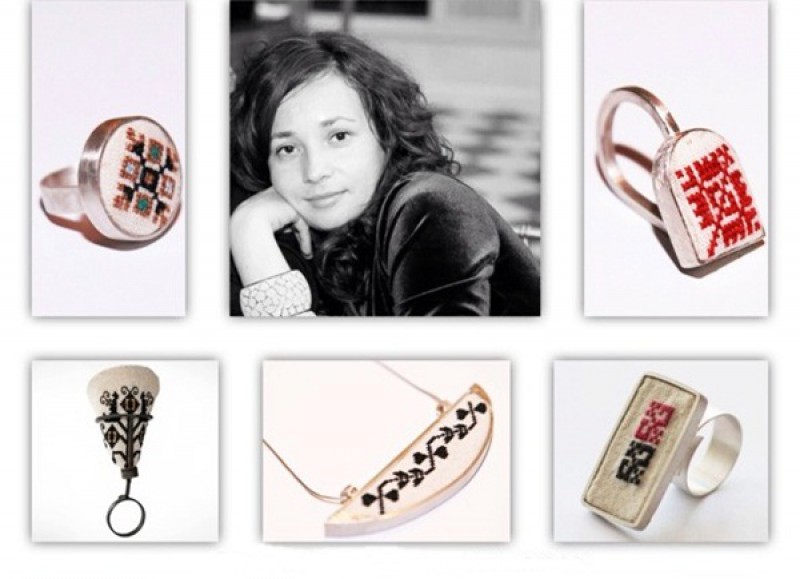 Full-On Boho
If the ease and comfort of bohemian style is your daily go-to shopping online will expand your options. Make your goal to identify traditional techniques from around the world and incorporate many different cultural styles into your wardrobe. While you can find ethnic-inspired fashions off the rack, they are void of the quality and artistry of authentic designs. BRS - BLOUSEROUMAINE-SHOP.COM is here to expand your boho fashion options with colorful, comfortable and always-on-trend wardrobe staples for every occasion. We deliver high-end boho designers who deliver office-appropriate, date night and semi-formal evening attire.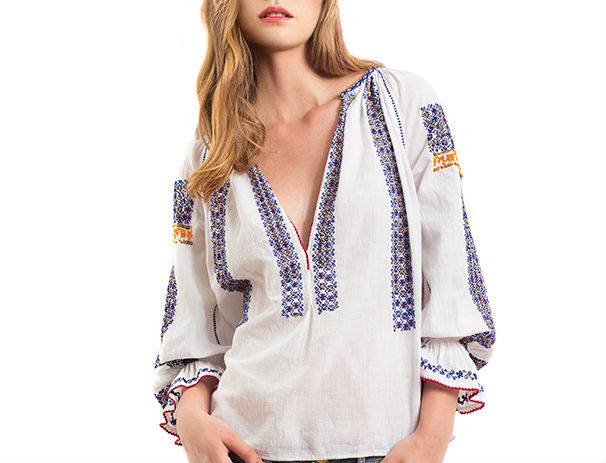 Clothing is art and art is a form of expression. Express yourself in inspired folk and boho fashions!