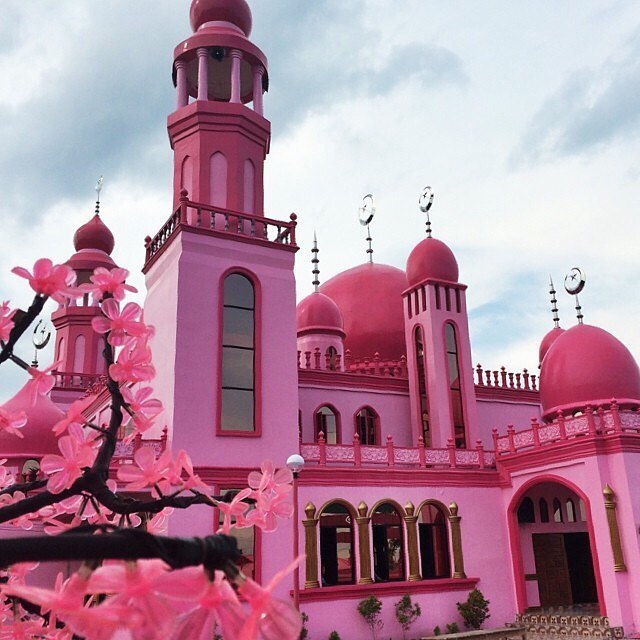 This beautiful pink mosque, known as Masjid Dimakom, is located in Maguindanao, Philippines.
The mosque has caught the eyes of many since its opening in 2014. Its pink color is meant to symbolize peace and love, according to the Masjid's former leader.
Although Masjid Dimaukom is the first pink mosque in the Philippines, it's not the only one in the world. Nasir ol Mulk Mosque is in Iran and Putra Mosque is in Malaysia.
This bucket list place put us on a fantasy mood board of Pink kimono with byzantine slave traditional mortifs created by the Ukrainian designer Foberini. The mix is so instamagrable and dreamy.