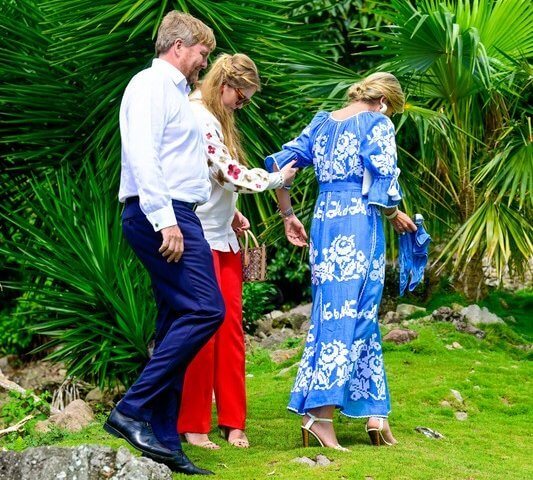 Queen Maxima of the Netherlands stunned in a summery cornflower blue and white dress as she and her family arrived in Saba, the final destination of their tour of the Caribbean, quotes Daily Mail.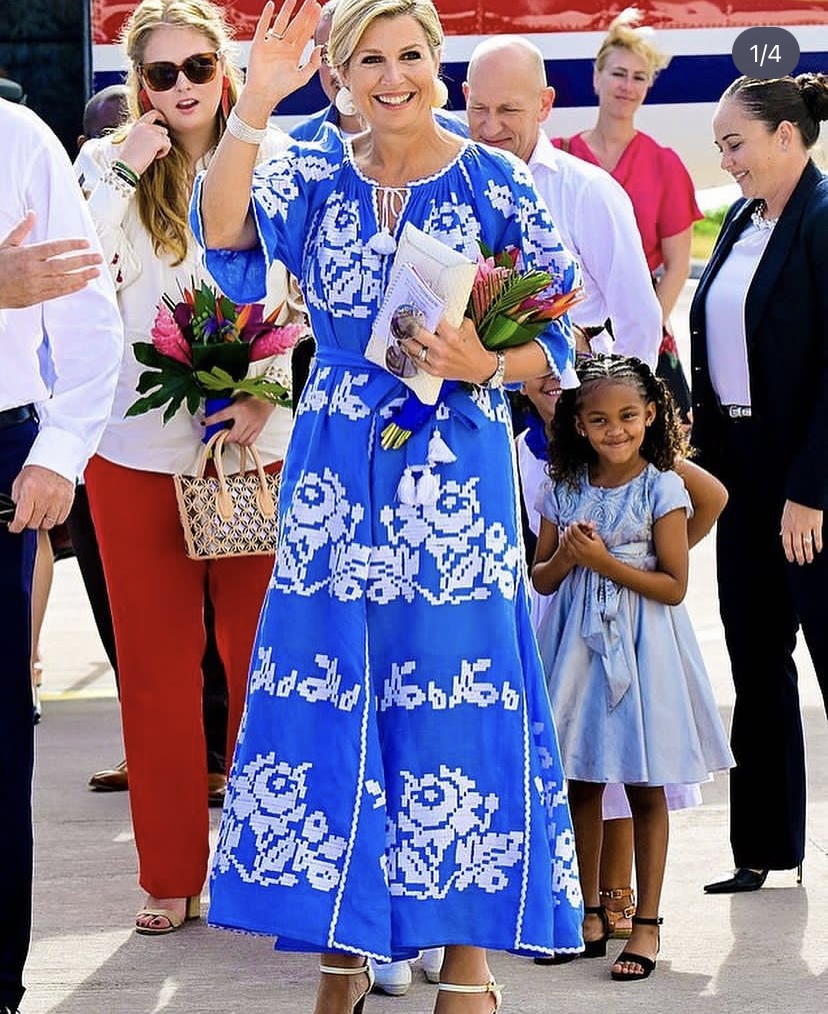 Photo: the Dailymail.co

The Ocean Dress is made by the Ukrainian brand Foberini was showcased during a Caribbean tour and was curated by the Blouse Roumaine shop. The beautifully designed dress captured the essence of the vibrant Caribbean culture with its bold colors and intricate embroidery.
The craftsmanship of the Foberini dress was outstanding, and it was evident in the way it draped elegantly on the wearer. The dress was a perfect fit for the Caribbean setting, and it caught the attention of many fashion enthusiasts.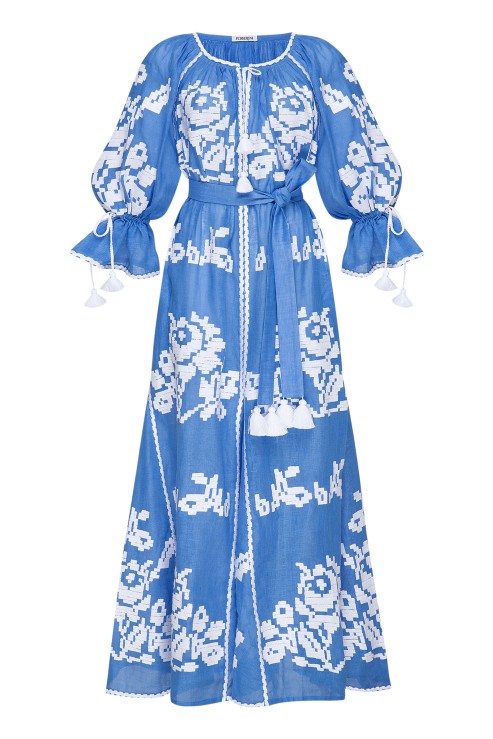 Blouse Roumaine Shop platform works as a curator for recognizing the beauty of the Foberini dress and curating it for the Caribbean tour. Their passion for unique and exceptional designs is evident in their selection of this dress.
In summary, the Foberini dress worn during the Caribbean tour and curated by the Blouse Roumaine shop was a testament to the skill and creativity of both the designer and the curator. It was a beautiful piece of fashion that embodied the essence of the Caribbean