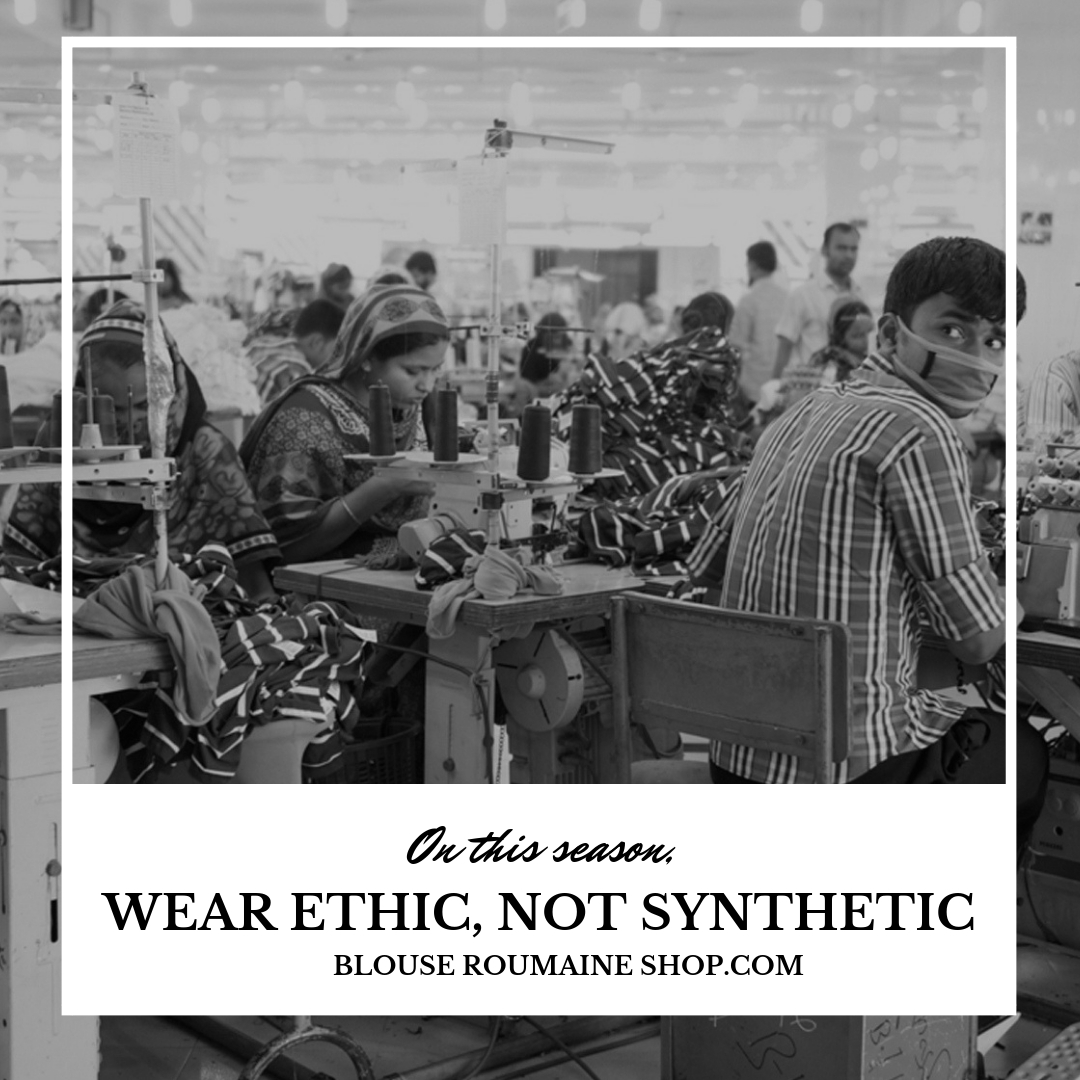 Our shop militates for choosing ethical made clothes and encourages people to start cleaning their wardrobe from synthetic and polluted and plastic fibers. An environmentally friendly and conscious mindset of shopping will have an positive impact for the future and also everyone's community.
During these years of our activity, our concept had a positive impact on our local artisans and helped them to connect with world wide consumers, who were enchanted to have their own 'blouse roumaine' handmade by local artisans.
The garments selected for our shop are crafted in small series, every product is unique by its personalized embroidery. The new way of slowfashion proved that the mechanisms can change for a better world. We can wear sustainable fashion clothing without exploiting children and women from India or Bangladesh just to have affordable fast clothing.
This is why for this season we challenge you to wear ethic, not synthetic.
Give up on plastic and choose clothing with a story, a transparent source and natural fibers.
Blouse Roumaine SHOP
#wearethicnotsinthetyc #BRS #sustainablefashion